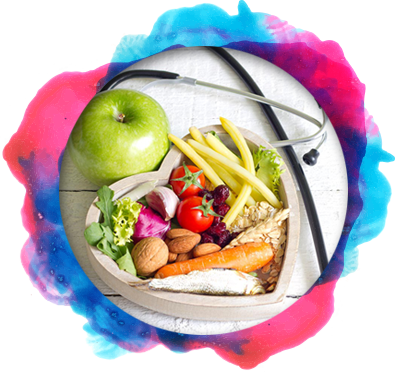 NutriCenter – Jordan, founded in 2009, by two experts in the field of clinical nutrition and food-pharma relationship, stands as an all-inclusive and complete nutrition service provider to all family members of different age groups.
NutriCenter main focus is on the clinical family nutrition where multi diverse advise and solutions are provided for patients seeking weight control (both reduction and gain) as well as dietary plans to control diseases associated and/or affected with food intake, such as diabetes, heart and coronary diseases, hypertension, multiple sclerosis, osteoporosis, cancer, autism and food allergies in addition to obesity and nutrition for pregnant and lactation women.
NutriCenter follows systematic, science-proven methods and plans that ensure health dietary habits are developed on long-term basis as part of enhancing the lifestyle of the patient in a stepwise approach taking into consideration preferences and life patterns to each individual with special attention attributed when dealing with young children.
Since its establishment, NutriCenter has deployed a dynamic strategy to disseminate the Knowledge and attract clients. This was reinforced by the successful results and positive experience acquired with the patients which has increased the attention and interest in our services provided. This stems from our strong belief to strengthen nutritional healthy habits among families and creating a coherent platform of interaction and knowledge transfer of health science facts and tips that empower our clients to live a healthy and sustainable life.
Our business growth has increased dramatically within the last few years due to the level of enhanced awareness among consumers and community for the need to develop healthy lifestyle.